Indian Spices Export Company Product Query Website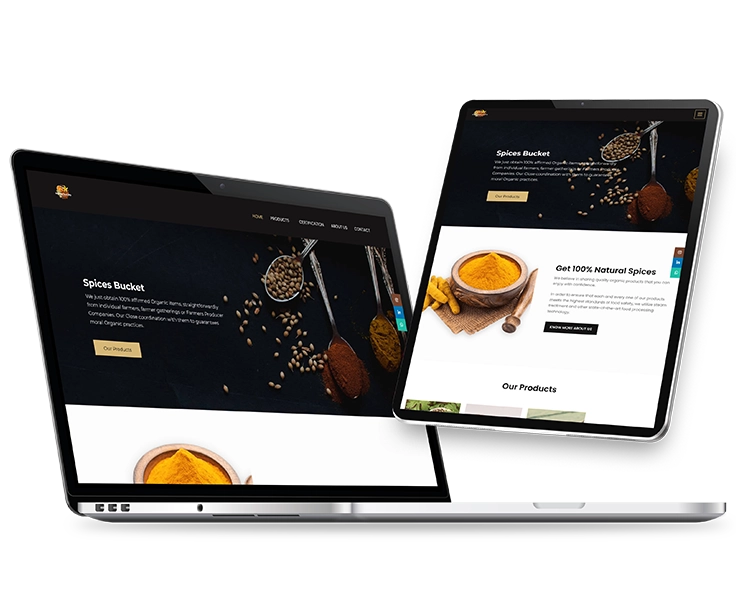 My contribution
Design
Front-End-Development
Wordpress Development
Wordpress Customization
Woocommerce Customization
View Website
Project detais
Sidharthexpoenterprise is an esteemed Indian spices exporter, certified by the Food Safety and Standards Authority of India. Their mission revolves around sharing quality organic products that customers can enjoy with confidence. They prioritize nourishing the body and respecting the environment by providing organic and gluten-free certified products sourced ethically from around the world. Sustainability and eco-friendly practices are at the core of their values.
Project requirements
Customized WordPress E-commerce Website: Create a user-friendly e-commerce website using WordPress, tailored to showcase Sidharthexpoenterprise's wide range of Indian spices for global export.
Product Catalog: Organize a comprehensive product catalog to display the diverse range of spices available for export, with detailed information about each product.
Enquiry Button: Implement an "Add to Enquiry List" button, allowing potential customers to add spices to their inquiry list for further information or to place an order.
Enquiry Form: Design an intuitive and easy-to-use enquiry form that allows customers to inquire about the added products directly from the website.
Sustainable and Ethical Practices Section: Include a dedicated section on the website to highlight Sidharthexpoenterprise's commitment to sustainability and ethical sourcing of spices.
Client testimonial
brillent happy to work with he is so determine and cooperative and patient

Puneet Maurya
Compeny owner