Dental imaging device ecommerce website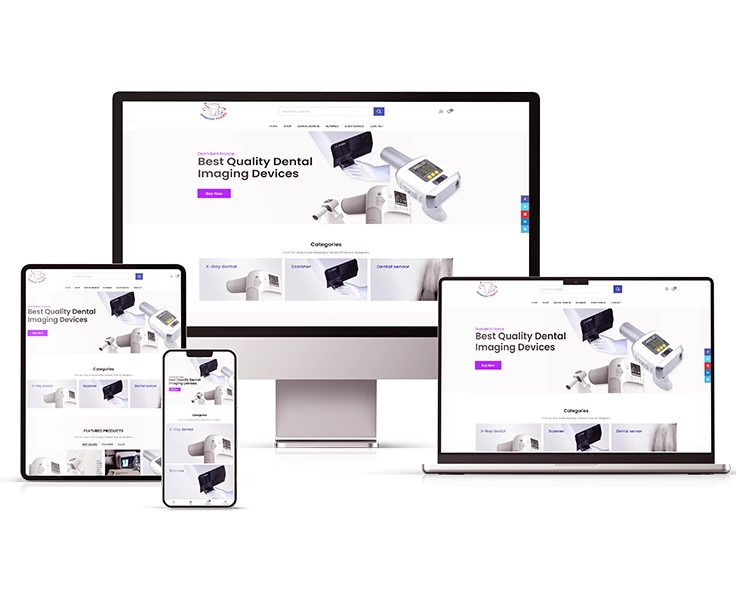 My contribution
Design
Wordpress Development
Wordpress Customization
Woocommerce Customization
View Website
Project detais
I worked with 'Diamdent,' a reputable seller of best quality dental imaging devices in France. The goal was to design and develop a customized, user-friendly e-commerce website that would enable Diamdent to showcase and sell their cutting-edge dental imaging products online. The website primarily caters to business owners in the dental industry, providing them with a seamless shopping experience.
Project requirements
Customized WordPress E-commerce Website: "I created a visually appealing and fully functional e-commerce website using WordPress as the platform. The design was tailored to align with Diamdent's branding and ensure a user-friendly interface."
Product Catalog: "I implemented a well-organized product catalog, allowing users to browse and explore various dental imaging devices easily. Each product page provides comprehensive information, specifications, and images to aid purchase decisions."
Intuitive Navigation: "I ensured a clear and intuitive navigation system, with well-defined categories and subcategories, making it effortless for users to find their desired products."
Seamless Payment Processing: "I integrated a secure and efficient debit and credit card payment system to facilitate smooth transactions. Data security and compliance with industry standards were prioritized."
Responsive Design: "The website is fully responsive, providing an optimal viewing experience on various devices, including desktops, tablets, and mobile phones."
Client testimonial
Tres agreable, arrangeant, disponible et comprehensif.

Rochdi
Ecommerce Owner